Sight Seeing Cruises
Our sightseeing operations are temporarily suspended so we can focus on our primary business of ferrying locals.
Our sightseeing options will return in the summer….For sightseers the ferries offer a unique ride with beautiful views of local scenery. Because some of our crossings are so quick, we suggest a cruise on one of our longer trips as great way to see False Creek. Our operators can provide interesting anecdotes about the geography and history of 'The Creek'.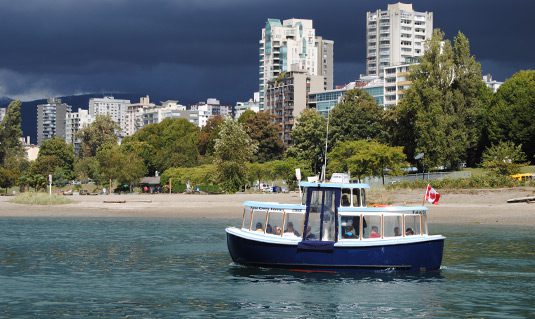 25 Minute Mini-Cruise
Take a return trip on our Granville Island – Maritime Museum route.  Sights include Sunset Beach, the North Shore mountains, the West End skyline, Vanier Park, and Heritage Harbour.  This cruise sails every 30 minutes from 9:45 am – 6:45pm.
CRUISE RATES
$8.00 – Adults (13 – 64 years)
$5.50 – Seniors (over 65 years)
$5.50 – Children (4 – 12 years)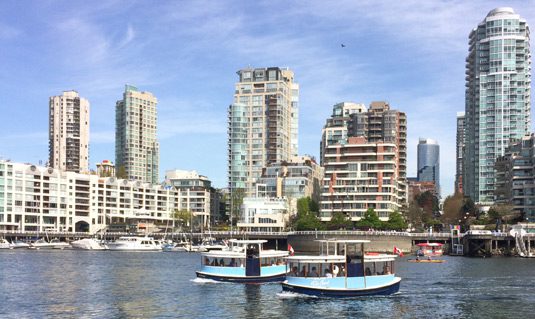 THIS TRIP IS TEMPORARILY SUSPENDED UNTIL FURTHER NOTICE (40 Minute Mini-Cruise)
This cruise is a return trip from Granville Island to Science World, and can be joined at any stop along the way.  Scenery includes the Osgemeos murals, floating houseboats, Yaletown skyline, sports stadiums, 2010 Olympic Village, and Science World.  This cruise sails every 15 minutes from 0:00am – 0:00pm.
CRUISE RATES
$0.00 – Adults (13 – 64 years)
$0.00 – Seniors (over 65 years)
$0.00 – Children (4 – 12 years)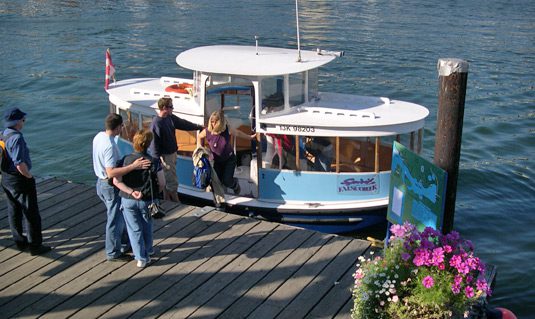 HOP-ON HOP-OFF DAY PASS
The best way to visit all the attractions located along False Creek. Our regularly scheduled service makes exploring our nine stops at your own pace a breeze. Hop back on the ferry whenever you feel like taking a break and continue on to the next stop of your choice. With ferries every 5-15 minutes you won't wait for long. Science World, the Maritime Museum, as well as many fantastic restaurants & brewpubs are just steps away from our ferry docks. Valid on all ferry routes from 8:00am – 8:00pm.
CRUISE RATES
$16.00 – Adults (13 – 64 years)
$14.00 – Seniors (over 65 years)
$14.00 – Children (4 – 12 years)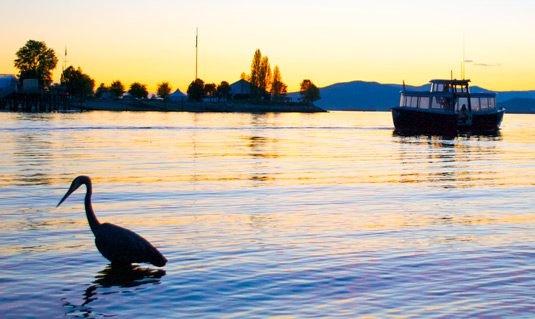 Custom Charters & Cruises
Make your special event even more memorable with a custom charter or cruise aboard a False Creek Ferry. From weddings and photo shoots, to family events, False Creek Ferries has the perfect combination of vessels and services to meet your needs. All passengers must be from the same "bubble" and wear a face covering while on board. Trips are limited to 30 minutes and capacity is reduced by 50%.
CRUISE RATES
$100 per 30 MINUTES for a 6 people on a 12 passenger ferry or $150 per 30 MINUTES for a 10 people on a 20 passenger ferry.
Check out our dock locations, or learn what amazing attractions are located nearby our docks.